Megadeth 
Edit
Megadeth is an American heavy metal band from Los Angeles, California, that was formed in 1983 by Dave Mustaine and David Ellefson. The band has since released 13 studio albums. A pioneer of the American thrash metal movement, Megadeth rose to international fame in the 1980s and was ranked as one of the "Big Four of Thrash" along with Metallica, Slayer and Anthrax, who were responsible for creating, developing and popularizing the thrash metal sub-genre.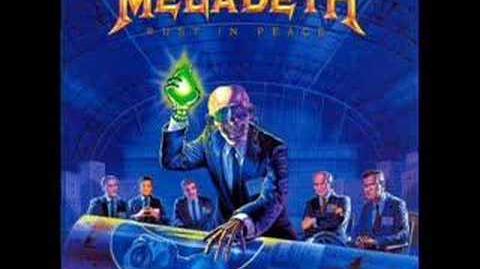 Over the band's 30 active years, more than 20 different people have officially performed as part of the group, with Mustaine being the only constant member. Megadeth is known for its distinctive, technical instrumental style that often features dense, intricate passages and trade-off guitar solos. Megadeth is also known for recurring lyrical themes including politics, war, addiction, personal relationships, and religion. Megadeth has sold over 40 million albums worldwide[5] with six consecutive albums being certified platinum or multi-platinum in the US. As of 2012, Megadeth has received eleven Grammy nominations.
Over the band's 30 active years, more than 20 different people have officially performed as part of the group, with Mustaine being the only constant member. Megadeth is known for its distinctive, technical instrumental style that often features dense, intricate passages and trade-off guitar solos. Megadeth is also known for recurring lyrical themes including politics, war, addiction, personal relationships, and religion. Megadeth has sold over 40 million albums worldwide Source:Wikipedia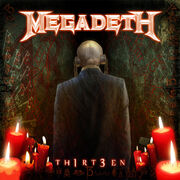 Anthrax is an American heavy metal band from New York City, NY, formed in 1981. Founded by guitarists Scott Ian and Danny Lilker, the band has since released ten studio albums and 20 singles, and an EP featuring Public Enemy. The band was one of the most popular of the 1980s thrash metal scene. When thrash metal began to gain a major following in the mid-to-late 1980s, Anthrax were dubbed one of the "big four" of thrash metal alongside Metallica,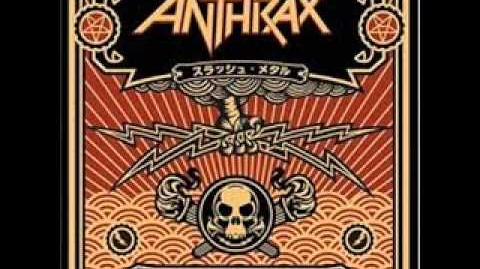 Megadeth and Slayer.[2] They were also one of the early thrash metal bands to sign to a major label (Island Records, in 1985). As of 2004, Anthrax sold over 2.5 million records in the U.S[3] and as of 2012, they have sold over 15 million records worldwide.[4]
The band line-up has been changed numerous times; following the departure of drummer Dave Weiss and bassist Kenny Kushner, several musicians replaced both band members' roles, though Paul Kahn and Greg Walls were the first to do so. In addition to this aspect, there were multiple vocalists involved in Anthrax, with Neil Turbin, Joey Belladonna and John Bush being among the frontmen of the band. Scott Ian, however, has been in the band since its formation. Ian and Charlie Benante, who joined Anthrax in 1983, are the only constant members that appear on every album. Bassist Frank Bello has played on every album with exception of the band's debut. Classic singer Joey Belladonna has returned to the band and appears on Worship Music which is his first studio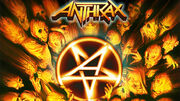 album with the band since 1990's Persistence of Time.
Sepultura
Edit
Sepultura
(
language Portuguese
for "
(burial) grave
")
[1]
is a
Brazil
metal music metal
band from
Horizonte Belo Horizonte
, formed in 1984.
[2]
The band was a major force in the
metal death metal
,
metal thrash metal
and
metal groove metal
genres during the late 1980s and early 1990s,
[3]
with their later experiments drawing influence from
metal nu metal
,
[4]
punk hardcore punk
and
metal industrial metal
.
[5]
[6]
The band's current line up consists of vocalist
Green Derrick Green
, guitarist
Kisser Andreas Kisser
, bassist
Jr. Paulo Jr.
, and
drummer Eloy Casagrande. Sepultura has had several changes in its lineup; former members of the band were vocalist
Lamounier Wagner Lamounier
, vocalist/guitarist
Cavalera Max Cavalera
, guitarist
Guedes Jairo Guedes
and drummers
Cavalera Igor Cavalera
and
Dolabella Jean Dolabella
.
Sepultura has released 12 studio albums so far, the latest being (album) Kairos (2011). Their most successful records are (Sepultura album) Arise (1991),[7] A.D. Chaos A.D. (1993), and (Sepultura album) Roots (1996).[8] Sepultura has sold over 3 million units in the USA and almost 20 million worldwide,[9] gaining multiple recording sales certification gold and recording sales certification platinum records across the globe, including in countries as diverse as France,[10][11] Australia,[12] Indonesia,[13] States United States,[14] Cyprus[15] and their native Brazil.[16]
Metallica
Edit
 American heavy metal band from Los Angeles, California, whose releases include fast tempos, instrumentals, and aggressive musicianship that placed them as one of the founding "big four" of thrash metal alongside Slayer, Megadeth, and Anthrax.[1] They formed in 1981 when James Hetfield responded to an advertisement that drummer Lars Ulrich had posted in a local newspaper. As of 2003, the line-up features long-time lead guitarist Kirk Hammett (who joined the band in 1983) and bassist Robert Trujillo (a member since 2003) alongside Hetfield and Ulrich. Previous members of the band are lead guitarist Dave Mustaine (who went on to found the band Megadeth), and bassists Ron McGovney, Cliff Burton and Jason Newsted. The band also had a long collaboration with producer Bob Rock, who produced all of its albums from 1990 to 2003 and served as a temporary bassist between the departure of Newsted and the hiring of Trujillo.
The band earned a growing fan-base in the underground music community and critical acclaim with its first four albums, with their third, Master of Puppets (1986), described as one of the most influential and "heavy" thrash metal albums. Metallica achieved substantial commercial success with their eponymous fifth album (also known as The Black Album), which debuted at number one on the Billboard 200. With this release the band expanded its musical direction resulting in an album that appealed to a more
mainstream audience.
In 2000, Metallica was among a number of artists who filed a lawsuit against Napster for sharing the band's copyright-protected material for free without any band member's consent.[2] A settlement was reached, and Napster became a pay-to-use service. Despite reaching number one on the Billboard 200, the release of St. Anger (2003) alienated many fans with the exclusion of guitar solos and the "steel-sounding" snare drum. A film titled Some Kind of Monster documented the recording process of St. Anger and the tensions within the band during that time. In 2009, Metallica was inducted into the Rock and Roll Hall of Fame.
Metallica has released nine studio albums, four live albums, five extended plays, 25 music videos, and 37 singles. The band has won nine Grammy Awards, and has had five consecutive albums debut at number one on the Billboard 200,[3] making Metallica the first band to do so; this record was later matched, and then surpassed, by the Dave Matthews Band.[4] The band's 1991 album, Metallica, has sold over 15 million copies in the United States, and 28 million copies worldwide, which makes it the 25th-best-selling album in the country.[5] In December 2009, it became the best-

selling album of the SoundScan era, surpassing 1997's Come on Over by country artist Shania Twain.[6] The band has sold more than 100 million albums worldwide as of 2010.[7] As of December 2009, Metallica is the fourth best-selling music artist since the SoundScan era began tracking sales on May 25, 1991, selling a total of 52,672,000 albums in the United States alone.[8]
In 2012, Metallica formed the independent record label Blackened Recordings, and have acquired the rights to all of their studio albums.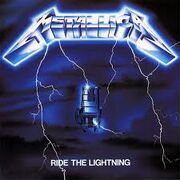 Black Sabbath
Edit
<p style="line-height:19.1875px;font-size:13px;">
Black Sabbath
 are an English 
rock
 band, formed in 
Birmingham
 in 1969, by guitarist 
Tony Iommi
, bassist 
Geezer Butler
, singer 
Ozzy Osbourne
, and drummer 
Bill Ward
. The band has since experienced multiple line-up changes, with Tony Iommi the only constant presence in the band through the years. Originally formed in 1968 as a heavy 
blues rock
 band named Earth and renamed Black Sabbath in 1969, the band began incorporating 
occult
 themes with horror-inspired lyrics and tuned-down guitars. Despite an association with occult and horror themes, Black Sabbath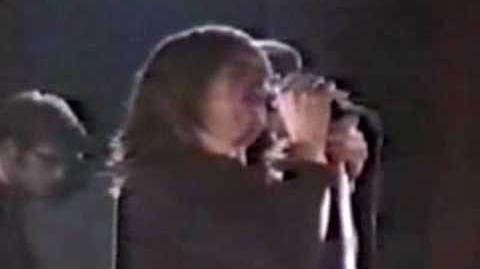 also composed songs dealing with social instability, political corruption, the dangers of drug abuse and apocalyptic prophecies of the horrors of war.
Osbourne's heavy drug use led to his dismissal from the band in 1979, after which he began a successful solo career, selling over 100 million albums. He was replaced by former Rainbowvocalist Ronnie James Dio. After a few albums with Dio's vocals and songwriting collaborations, Black Sabbath endured a revolving line-up in the 1980s and 90s that included vocalists Ian Gillan, Glenn Hughes, Ray Gillen and Tony Martin, as well as multiple members of Deep Purple and Rainbow. In 1992, Iommi and Butler rejoined Dio and drummer Vinny Appice to recordDehumanizer. The original line-up reunited with Osbourne in 1997 and released a live album Reunion. The line-up featuring Iommi, Butler, Dio and Appice reformed in 2006 under the moniker Heaven & Hell. They performed and recorded until Dio's death on 16 May 2010.
In 2011, Iommi, Butler, Osbourne, and Ward reunited to record a new album. Ward was not able to sign a contract with the band, and was replaced by Brad Wilk. In January 2013, the band announced that the new 
album, titled 13, would be released in June.
Black Sabbath are cited as pioneers of heavy metal. The band helped define the genre with releases such as quadruple-platinum Paranoid, released in 1970. They were ranked by MTV as the "Greatest Metal Band" of all time, and placed second in VH1's "100 Greatest Artists of Hard Rock" list, behind Led Zeppelin. Rolling Stone magazine ranked them among the 100 greatest artists of all time. They have sold over 15 million records in the United States and over 70 million records worldwide.[1][2] Black Sabbath were inducted into the UK Music Hall of Fame in 2005 and the US Rock and Roll Hall of Fame in 2006.
Pink floyd
Edit
Pink Floyd were an English rock band that achieved international acclaim with their progressive and psychedelic music. Distinguished by their use of philosophical lyrics, sonic experimentation, and elaborate live shows, they are
one of the most commercially successful and musically influential groups in the history of popular music. Founded in 1965, the band originally consisted of students Syd Barrett, Nick Mason, Roger Waters, and Richard Wright. 
They first gained popularity performing in London's underground music scene during the late 1960s, and under Barrett's creative leadership they released two charting singles and a successful debut album. David Gilmour joined as a fifth member in December 1967, and Barrett left the band in April 1968 due to his deteriorating mental health. After Barrett's departure, Waters became their primary songwriter and lyricist. With Waters, Mason, Wright and Gilmour, Pink Floyd achieved critical and commercial success with the concept albums The Dark Side of the  Moon (1973), Wish You Were Here (1975), Animals (1977), The Wall (1979) and The Final Cut (1983). Wright left Pink Floyd in 1979, followed by Waters in 1985. Gilmour and Mason continued as Pink Floyd and Wright subsequently joined them as a paid musician. They continued to record and tour through 1994; two more albums followed, A Momentary Lapse of Reason (1987) and The Division Bell (1994). Inducted into the US Rock and Roll Hall of Fame in 1996, and the UK Music Hall of Fame in 2005, as of 2013 they have sold more than 250 million  albums worldwide, including 74.5 million certified units in the United States. After nearly two decades of acrimony, the band reunited in 2005 for a performance at the global awareness event Live 8. Barrett died in 2006 and Wright in 2008. In 2011, surviving members Gilmour and Mason joined Waters at one of his The Wall Tour shows at The O2 Arena in London.
Slayer is an American thrash metal band formed in Huntington Park, California in 1981 by guitarists Kerry King and Jeff Hanneman.[1] Slayer rose to mainstream fame with their 1986 release Reign in Blood,[2] and is credited as one of the "Big Four" thrash metal acts, along with Metallica, Megadeth and Anthrax.[3] Slayer's sales are in the estimated high 20 millions, although they have never publicly announced their sales worldwide. However, between the years 1991 and 2004, Slayer sold over 3.5 million albums in the U.S.[4] Slayer's musical style involve fast tremolo picking, double bass drumming, and shouted vocals. Hanneman, King, and bassist/vocalist Tom Araya, contribute to the band's lyrics. King and Hanneman create and arrange the music with additional help from drummer Dave Lombardo and sometimes Araya.[1] The band's lyrics and album art, which cover topics such as serial killers, necrophilia, Satanism, religion, anti-religion, and warfare, have generated album bans, delays, lawsuits and criticism from religious groups and the public. Their music has been highly influential, often being cited by many bands as an influence musically, visually, and lyrically.
Since their debut album in 1983, the band has released two live albums, one box set, six videos, two extended plays, and eleven studio albums, four of which have received gold certification in the United States. The band has received five Grammy nominations, winning two of them. One in 2007 for the song "Eyes of the Insane", and one in 2008 for the song "Final Six" (both from 2006's Christ Illusion). Slayer has played music festivals worldwide, including Unholy Alliance, Download, and Ozzfest. Slayer is currently writing a new studio album, which is due for release in 2013.[5]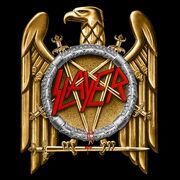 Iron Maiden
Edit
Iron Maiden are an English heavy metal band from Leyton in east London that were formed in 1975 by bassist and primary songwriter, Steve Harris. Since their inception, the band's discography has grown to include a total of thirty-seven albums: fifteen studio albums; eleven live albums; four EPs; and sevencompilations.
Pioneers of the New Wave of British Heavy Metal, Iron Maiden achieved success during the early 1980s. After several line-up changes, the band went on to release a series of U.S. and UK platinum and gold albums, including 1982's The Number of the Beast, 1983's Piece of Mind, 1984'sPowerslave, 1985's live release Live After Death, 1986's Somewhere in Time and 1988's Seventh Son of a Seventh Son. Since the return of lead vocalist Bruce Dickinson and guitaristAdrian Smith in 1999, the band have undergone a resurgence in popularity,[1] with their latest studio offering, The Final Frontier, peaking at No. 1 in 28 different countries[2] and receiving widespread critical acclaim.[3]
Considered one of the most successful heavy metal bands in history, Iron Maiden have sold over 85 million records worldwide[4] with little radio or television support.[5] The band won the Ivor Novello Award for international achievement in 2002,[6]and were also inducted into theHollywood RockWalk in Sunset Boulevard, Los Angeles, California during their United States tour in 2005.[7] As of August 2011, the band have played almost 2000 live showsthroughout their career. For the past 30 years, the band have been supported by their famous mascot, "Eddie", who has appeared on almost all of their album and single covers, as well as in their live shows.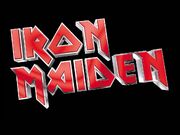 Slipknot is an American heavy metal band from . Formed in 1995, the group was founded by percussionist Shawn Crahan and bassist Paul Gray. After several lineup changes in their early days, the band consisted of nine members for the greater part of their tenure: Sid Wilson, Paul Gray, Joey Jordison, Chris Fehn, Jim Root, Craig Jones, Shawn Crahan, Mick Thomson, and Corey Taylor. However, the death of Paul Gray on May 24, 2010, left the band with only eight remaining members. Former guitarist Donnie Steele was the band's touring bassist in 2011.
Slipknot is well known for its attention-grabbing image, aggressive music style, and energetic and chaotic live shows.
[1]
[2]
The band had somewhat of a meteoric rise to success following the release of their
self-titled debut album
in 1999. The 2001 follow-up album
Iowa
further increased the band's popularity. After breaking for their first hiatus, Slipknot returned in 2004 with
Vol. 3: (The Subliminal Verses)
and once again in 2008 with their fourth album
All Hope Is Gone
, which debuted at the top spot on the
Billboard 200
. Additionally, the band has released one live album,
9.0: Live
, one compilation album,
Antennas to Hell
, as well as four live DVDs.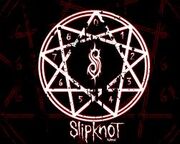 Cite error: <ref> tags exist, but no <references/> tag was found